I was reading the remarkable A Lady In France as she reminisced about blogging "way back when".  Back in the day when we "tagged" each other with awards and Memes……perhaps a little more often then we should.  The kicker is; these fun memes seemed to have died out all together. Until now! 
It's March Break, my house is full of kids, my body is shaking with too much sugar and not enough sleep.  (life is good)  It's the perfect time to bring back the Meme and present to you a little more information about me then you ever cared to know! 
1.  What were you doing ten years ago?
Ten years ago I was trying to figure out how to balance a life with a three year old, a six month old and TWO giant dogs in my house.  I was struggling with the question many Mama's struggle with; will I go back to work?  I was happy, tired and torn. 
2. What five things are on your to-do list?
A European Vacation with my family.  I have been bitten by the travel bug.  Hard.  I need to see Italy, Greece, England and take my girls to Paris.  Oh wait, that's not on my to-do list, that's on my dream list. 
Call the pool company and arrange for that pool opening and get the stupid heater fixed! Again. 
Clean out my closet.  How a closet can be so full when I have nothing to wear I do not know.  
Order a new part for the oven.  It's hard to cook a turkey, or anything, when only one of the elements works, even if you are a Domestic Goddess like me.
Schedule a date night with the Hubby.  (And stick to it!)
3.  What are five snacks you enjoy?
Popcorn.  I could eat it every day.  I have a problem.
Cookies.  Homemade of course.
Cheese…all kinds of cheese and crackers.  Apparently I have two problems.
Can I say appetizers?  Ohh a dinner of apps with a nice drink and a movie with my SassyHubby.  Perfection!
Strawberries fresh from the field. You didn't think is was going to be all junk did you?
4.  Name some things you would do if you were a millionaire.
I would pay off all our bills, reno this old house, and make plans to travel during every single school break for the next 5 years! 
5.  Name some places you have lived.
Oh I am afraid this question is just not worth answering. I have not moved around very much, and I am okay with that!
6.  Name some bad habits that you have.
I am a worrier.  Even when things are going well I start to worry that things are going TOO well and become concerned that the other shoe will drop at any moment.  It is not a quality I am proud off. 
I'm also a champion emotionally eater.  Worry then eat.  I'm great at that!
I also have zero tolerance for liars and cheats.  NONE.  It makes me terribly angry to see cheaters get ahead in this world and yet do I do anything about it?  Nope.  I just keep minding my own business and hope Karma will take care of the evil in the world.  Apparently I am also terribly passive aggressive.  Unless you wrong my children, then watch out!
7.  Name some jobs you have had.
I worked as a waitress in a banquet hall.
Served hot dogs and beer at a "Half Way Hut" on the 9th hole of a golf course.
Waited tables at two different restaurants. 
Worked at a Dry Cleaners.
Was a Resource Worker with children with Special Needs. Loved.
Then found my career and my dream job working as a Community Resource Teacher working and supporting children and their families as they navigated the challenging daycare and school systems. 
Hardest and best job ever followed.  Full time Mama. 
Now it's your turn. Will you let me know if you link up so I can be sure to read yours too?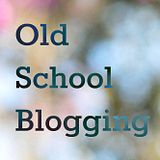 **Heads up!  Do you have a little one?  Know of someone who does?  How about just a sweet neighbour or church that would benefit from the best PlayYard ever made!  Please pop by and enter to win the moonRoom by Joovy ARV $220.00  Open to US and Canada!